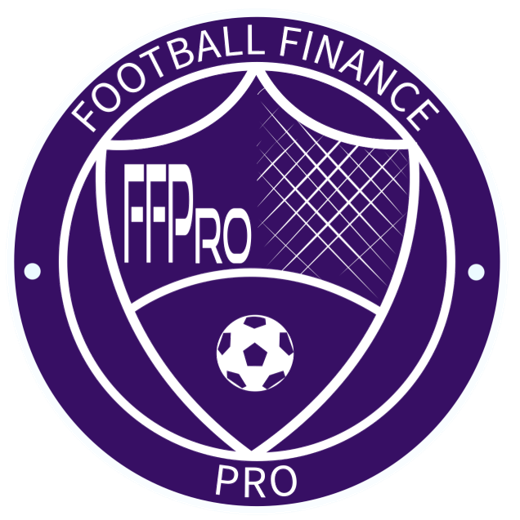 You can probably count on one hand the number of people that know more about FFP in the world than you. That must be worth something to someone.
Was what I heard from a friend, an advisor and a colleague when I finally handed in my resignation. 2020 was the year that changed the world for everyone. Covid-19 created global chaos throughout the year. Working from home became the norm for many to protect the NHS. Key workers remained on the front line. Football disappeared overnight and the world took a breath.
Technology accelerated the consumption of updates from around the world. Family, friends and colleagues could connect with one another instantly to see what impact Covid-19 was having in different countries and the internet provided instant news reports. Personally, I struggled to keep up with updates.
Chaos creates opportunity
Chaotic is the best single word I can think of to describe the situation we found ourselves in. I embraced a new part of my role as Finance Bronze Commander at City Football Group. I lead an assessment of risk of an unknown threat on a global organisation whose operations ground to a halt overnight.
As a seasoned finance professional, looking back on my career, I know that chaos creates opportunity. Throughout my career I have been in the right place at the right time, to take advantage of opportunities created by global crises. I joined EY in 2007. That summer Northern Rock was to collapse. 2008 saw the banking crisis which was the worst financial crisis of a generation at that point in time. I was lucky to have a finance training contract at a robust Big-4 firm, soaking up experience like a sponge and doing my best to pass the toughest set of exams I would ever take.
I am a firm believer that you create your own luck. You can influence where you are and if you work hard enough to be noticed, opportunities will present themselves. If I had graduated one year later, I may not be sitting here today since graduate recruitment was restricted significantly in 2008 due to the crisis. In audit I was able to ride the wave of chaos since our clients still required our services.
Upon qualifying in 2010, I assessed my options as a newly qualified accountant. Read more about my journey in my introductory blog post. Following a meeting with a recruitment consultant about career options and available roles in industry, I decided to remain at EY, but move service lines to start to build a skill set that I could utilise in my dream job. My new role took me to London, where I was firmly out of my comfort zone. Promoted to Manager within a year, I was building experience in Financial Services. I skipped the role of Assistant Manager due to the exposure I had to my client. I was also able to prove myself in a high pressure environment. My output was high and the quality of my work was being noticed. I was building an authentic reputation based on my beliefs to add value to my clients, both those of EY and my colleagues who I also treated as clients and teammates.
The experience I had in London allowed me to take on further opportunities with EY clients. I was building a unique CV in north west England with exposure to global clients.
My approach to work came from my sporting morals. To be a part of and eventually create, high performing teams. To be unselfish and put your client or team first. I was well-presented, punctual, present, polite and knowledgeable. To play to my strengths and surround myself with people that would complement my own skill set. Above all, my colleagues, clients and friends knew they could trust me. I was building a career as a trusted advisor.
Covid-19
Back to 2020, and with Covid-19 taking a stranglehold on the world, I was presented with an opportunity to continue to expand my skill set in a different industry and more entrepreneurial environment by a trusted friend who I met at university. Initially, when the opportunity arose, it may not have been the obvious next move for someone who once described a senior finance role in a Premier League football club as their dream job. Upon reflection, and at a time when everyone had a lot of time to reflect, I had achieved what I originally set out to, and much more along the way. A new chapter presented itself at a time that made sense for me and my family.
Trust was at the top of the job specification but Sebastian, the owner of the business, needed someone who could drive his family business forward. I was overwhelmed to be asked by an extremely well-respected individual to head up the business at the heart of their family.
The opportunity to become a Director rather than an employee, an entrepreneur and a strategic thinker, was too good to turn away. In February 2021, I become the first Director of the George Moss & Sons from outside the family. A property business that has existed for over 100 years. To me, that was a huge compliment.
The desire to stay involved in sport was still there. I am a Non-Executive Director at British Weight Lifting and Sebastian recognised the advantages of me having multiple roles and a broad network would bring to my role as Managing Director of his business. We also started to talk about the future of his business and what we could potentially achieve together. More on that another time.
Taking in the comments of my previous employer, along with my desire to stay involved in sport, I harnessed my passion for developing people and sharing knowledge. I took some time between roles to start to develop the content which would become the flagship course of Football Finance Professionals and the company was created. We are now in a position to launch the product which we truly believe will drive innovation in the way we learn – through an engaging medium to which millions of people can relate.
Once ever-changing COVID-19 restrictions allow, the course content can be and will be delivered in person but for now, will be consume on demand with an option to take the course to online-live cohort delivery in the future. Executives are extremely busy. I know so, since I have been there. There is a need to balance continuous professional development with their other work and family commitments. This is why we have designed the course to be consumed in your own time and your own space, providing an alternative way to develop and learn.
I am truly excited for the future and cannot wait to see where the company goes, combining my passion for football, finance and education and a desire to share my knowledge with those who want to consume it. I will also share some stories, some advice and some perspective from my journey to achieve my off pitch sporting ambitions along the way.
Thanks for reading. Watch out for further content coming your way soon!
If you want to learn more about our courses, explore what we have on offer and feel free to get in touch to discuss them further. We feel our product is unique, built on a set of experiences known only to us and we are excited to share it with you. If you enjoyed reading this, check out further journal posts and look out for more to come.