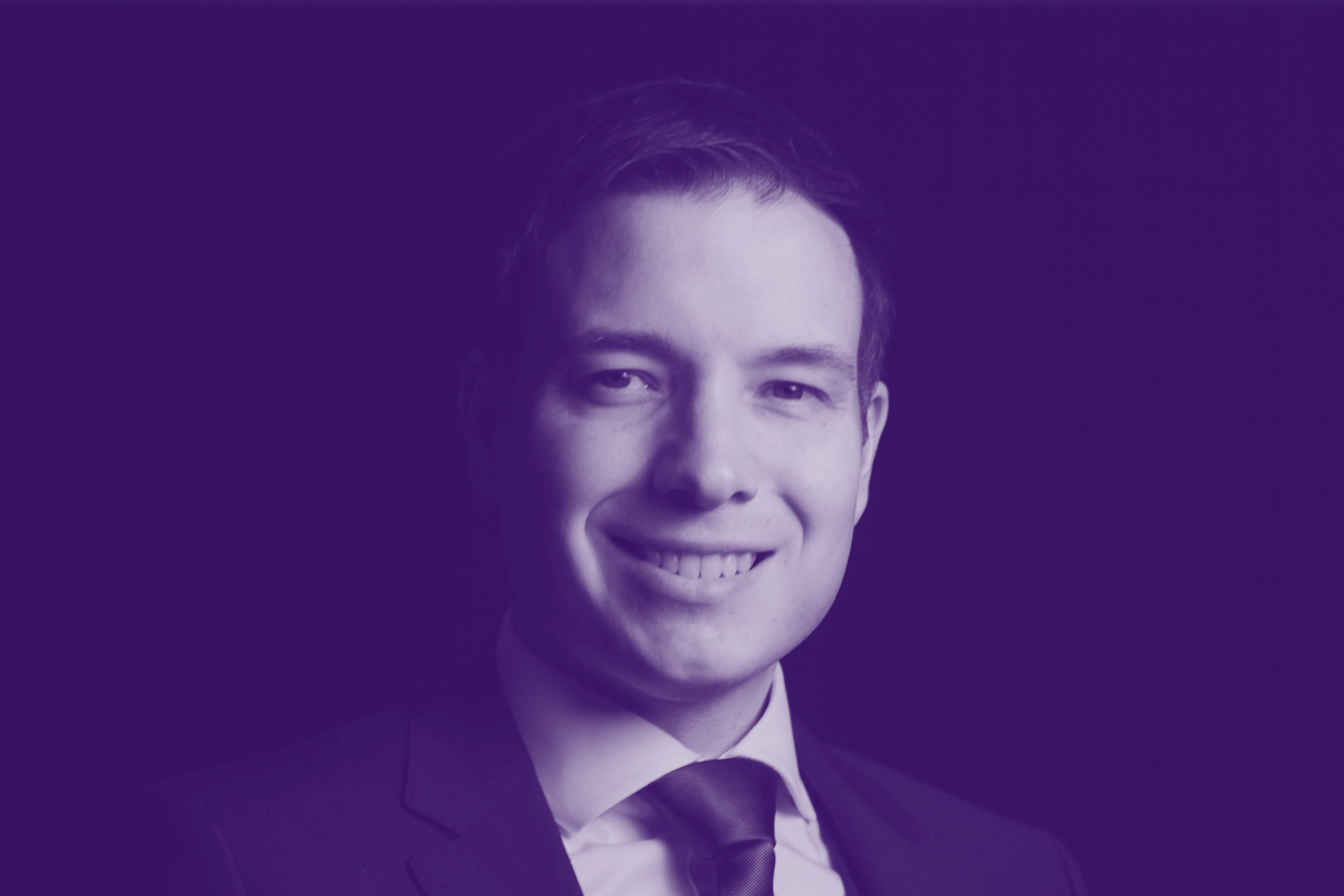 Why I created an online business
I have been recently spending a lot of time running, training for the Manchester Marathon in support of The Natalie Kate Moss Trust. If you would like to support me in my first marathon please donate, no matter how small. Training has given me a great deal of alone time, to think, to let my mind wonder. I often find the reasons I started my own online business running through my head. Since I have nobody to hold me accountable but myself, I wanted to write down the reasons why I started this particular venture.
Having reached the ambition I once set, combining my skill (finance) with my passion (sport) and securing one of two roles that I aimed in 2010 to secure, I feel like I owe to my younger self, and others who may have similar ambitions to have successful careers in the business of sport to share my experience. This article is here to hold myself accountable to my new ambitions – the reason why I started this venture to begin with. So here it goes…the top 10…to:
help others to achieve their dreams;
pay forward my knowledge and experience;
provide access to people with experience in the business of sport;
teach;
innovate;
expand my network;
learn skills I didn't know I possessed;
inspire others with my actions, including my children;
turn my weaknesses into strengths; and to
get comfortable being uncomfortable
Helping others achieve their dreams
In 2010, when I was asked to describe my dream job, I was told it wasn't possible without a network. That is simply not true, but it would have helped. Given my character, being told that something wasn't possible didn't deter me. In fact, it spurred me on. But for others, the opposite may apply. So I am here to tell you that it is possible to achieve your dreams. It is possible to combine your passion with your knowledge and skills and earn a living. You don't need a network. It would help, but it is not a pre-requisite. When referring to networking as building an instant relationship, I am terrible! My network has been built over time, based on delivery of work products, helping people achieve their goals and becoming a trusted advisor. I am here now, putting myself in your news feed, writing blogs, creating tutorials, recording podcasts and videos to tell you that it is possible! Why not ask me a questions? After all I don't have a million followers on social media and I am here to help you!
All you need to achieve your dreams is a strategy and some determination. So, whether you have an ambition to become the president of FIFA or fly to the moon, don't listen to those that tell you you can't. Use their words as fuel to achieve your goals.
Paying forward my knowledge and expertise
I was fortunate to have several people help me along the way to achieving my goal and supporting me in each of the steps I needed to take to get their. Loughborough University lecturers, fellow students and careers service, EY colleagues, clients, family members and friends. There are too many to name.
To me, knowledge is a cycle. Without proactively sharing knowledge it would expire. For some, knowledge is not something to share. It should be held, to protect themselves in their roles and increase their own importance. As someone who has built and been part of high performing teams in sport and in business, knowledge-sharing allows leaders and teams to continue to grow. If people in the know can share their knowledge, others can develop, taking work from their managers and freeing up their time for to focus on leading.
Access to people in the business of sport
When I wanted to become the Financial Controller of Manchester City or Manchester United, I didn't have anyone to look up to, to ask what the role entailed to see if it was the role for me. Don't get me wrong, those people existed, I just didn't know them and they were not actively speaking about their roles. When I was in a senior finance role at City Football Group, people would message me asking how I get the role, telling me their son or daughter wanted my job and asking how they could get there. When you are in a role, especially a highly visible role in an organisation such as City Football Group, it isn't easy to talk about the inner workings of the company. Now I have left, I am happy to speak to you or others about my experience, to make it easier for you understand the world of sport, off the pitch. So if you want to get in touch feel free.
Teaching
Before starting at EY, I took a year out. During that year I taught maths and numeracy to adults that had failed their GCSE maths in Oldham. It was one of, if not the, most fulfilling jobs I have had to date. I have taken on an informal role of coach, mentor and teacher ever since, getting a huge amount of satisfaction out of helping others learn and achieve their goals. By teaching accountancy and finance, I stay up to date with the latest developments in that world and I am able to remain a Chartered Accountant through continuous professional development. After all, why throw away 15 years of experience in finance?
I must also admit that although I am in expert in my field, and I am comfortable saying that, I will not know all of the answers to your questions. Asking me will allow me to learn the topic in more detail than I already do, which is something that will always inspire me to continue.
Innovation
During the COVID-19 pandemic, the world was turned on its head. People were sent home to work, if they work lucky. Some lost their jobs or had to put their livelihoods on hold since they couldn't work from home. I was in the lucky category and have always found that during the multiple financial crises I have worked through, good financial professionals are continually in demand and as a result are presented with opportunities. Read about the creation of Football Finance Professionals here. This came off the back of the latest financial/global crisis.
During the pandemic, online activities accelerated, the world changed for so many and again, when presented with a new opportunity to do something other than be a finance professional, I saw other opportunities to allow people to access my expertise online in a formal education package.
Finance isn't taught in school and in my opinion it is a life-skill that everyone should be able to access. My ambition is now to provide an alternative way of learning about finance, which in my opinion (albeit I am biased), should rank as, at minimum, the second discipline of any professional. Teaching finance through the medium of football allows those with a desire or need to learn the topic the opportunity to engage with it through football – one of the most captivating sports on the planet. Our flagship course also teaches those who wish to work in football finance what they need to start their journey. The way in which we learn, and who we can access as teachers has changed and will continue to change. I am excited to be at the forefront of that change.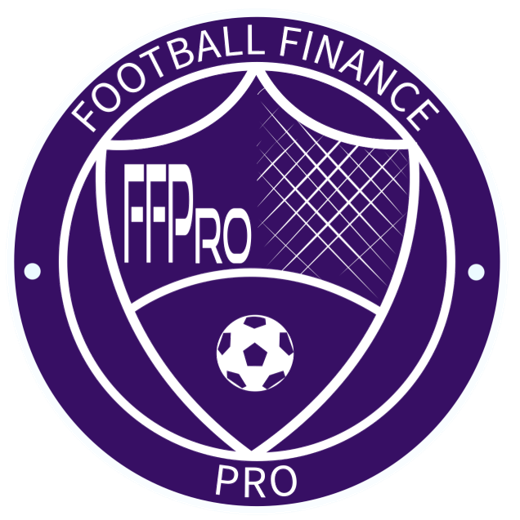 My network
I have already admitted that networking is not a strength of mine. Having launched my new venture I have met a growing list of individuals who are passionate about sport, finance, education or a combination of all/any of the above. What I am finding so far is that people are keen to talk to me, to listen to my story and share their own ambitions and experiences to date. People have reached out to me to help and some have asked questions of me to provide advice on their options when it comes to working in sport.
Now I have something to talk about that captures people's attention, meaning I now have the opportunity to expand my network in a different capacity.
Learning something new
I have always been somewhat creative – not necessarily the way you might expect. My passion for writing songs, books and creating videos has been with me for a while. I have had a YouTube channel for several years. When I was asked to be a best man I didn't think I would be asked again so I put my heart and soul into – writing and performing an unexpected song as my speech, grabbing the opportunity to make the bride and groom's wedding day even more memorable whilst feeling more uncomfortable than I have ever done before. I posted that song on YouTube, named "Sing Like No-one's Listening". To this day, I haven't been able to recreate the feeling I had when everyone stood and applauded at the end of the song, perhaps because I had finally finished singing!
The passion to create something that will last forever, that future generations will always be able to view and to be of use to people with a desire to learn requires numerous skills, from writing, filming, lighting, editing, marketing, content and website creation…the list goes on. Talking to a camera is not something that comes naturally to many and is an art form in itself. I am excited to continue to learn a whole host of skills you can get to grips with as a "solopreneur".
To inspire others, including my children
I once shared one of my crazy business ideas to a colleague at City Football Group and she replied saying the idea of creating something from scratch was inspirational! Now I get to live a life with a diverse sense of purpose.
I have multiple roles in my life, from father, to husband, executive director to non-executive director, from founder to children's book author, from charity trustee to trusted business advisor. Diversifying my sense of purpose is a little like having a diverse investment portfolio. Some of my roles are paid, some voluntarily and some cost money. Some will take more time than others and some will be more successful than the rest. But they are all in my control, something that I have always wished to achieve.
I have to also remember that the world that exists now is not the world in which I grew up. So as a parent with the responsibility of two beautiful children I feel I owe it to them to explore as much as possible about this every changing world. Their definition of success will not be the same as the one that I was taught in school. After all, you can now earn salaries previously reserved for "professionals" using social media and your imagination.
Turning weaknesses into strengths
Public speaking or speaking to a camera was not something I could previously say was a strength. I grew up in Oldham and had a state education. This didn't form part of the curriculum. I also had a tendency to relax when I felt comfortable and then led to my not articulating myself in the best way. Putting myself in front of a camera and speaking to people in various forums about this topic and my career allows me to work on these skills with a view to turning them into strengths in the future. Watch this space and if you have any feedback or tips, please let me know!
Getting comfortable being uncomfortable
There have been numerous occasions when I have been uncomfortable. From my first ever interview, to the best man speech I mentioned earlier. From experience, the sense of accomplishment in those situations is one of the best feelings in the world. Failure in those situations is the best way to learn. Either way, you win. You either leave on huge high or you learn something about yourself to improve. That's the reason why I continue to create – songs, books, blogs and videos. I appreciate some people will laugh, some people will hate the content and some may be jealous wishing they had created it. As long as at least one of you has gained something valuable then it was worthwhile taking the time to create.
Thanks for reading. Watch out for further content coming your way soon!
If you want to learn more about our courses, explore what we have on offer and feel free to get in touch to discuss them further. We feel our product is unique. Built on a set of experiences known only to us and we are excited to share it with you. If you enjoyed reading this, check out further journal posts and look out for more to come.