An independent regulator for English football has been backed by the UK Government to address some of the current issues facing English football. This is one of the most significant changes in the English football landscape since the formation of the Premier League. So definitely worth understanding some more about in our view.
What will the Regulator be?
The Regulator will be an independent body, appointed by the UK Government to reform the culture of governance in English football clubs. To ensure the long-term future of clubs, for the benefit of the fans and local communities that football clubs serve.
Primary Purposes of the Regulator
The main objective of the Regulator is achieving long-term, financial sustainability across the English football pyramid. The primary purposes of the Regulator would be to promote club sustainability, systemic stability, and cultural heritage, with secondary purposes including domestic competition, international competitiveness, and investment. The Regulator will be funded by the clubs through a levy proportionate to their revenue. This would involve imposing a tax on all clubs but bigger clubs will pay more to regulate the rest.
Legal Structure of Football Clubs
The current legal structure of football clubs, most of which are limited by shares, has led to many clubs having no distributable reserves since the vast majority make retained accounting losses. Capital reductions to create distributable reserves have an adverse effect on FFP reporting and the maximum losses that can be made in a monitoring period. To achieve true financial stability, it may be necessary to remove the "for profit" element of football. However, the extensive investment from local and foreign investors, based on the present set up of English football would prevent this change from being made easily. The UK Government White Paper suggests that Golden Shares and a legal form of community benefit society would not be appropriate for all clubs. Clubs would need to change their articles for this and so certain heritage decisions will be controlled by the regulator instead. As such, the present legal form of clubs will not be changed.
Code for Football Governance
The regulation will include a code for football governance which is likely to leverage existing guidance such as The Code for Sports Governance or UK Corporate Governance Code. Independent non-executive directors may be required to sit on the board of football clubs, and diversity metrics may need to be met. Independent non-executive directors with voting rights at board level will be able to provide challenge to the executive board members who are responsible for running the club operations.
Disclosure
Improved disclosure in financial statements beyond what is required by Companies Act for private limited companies could be made to help improve transparency across the game. Since the majority of football clubs are privately owned, the clubs are only required to report to stakeholders externally on an annual basis. Increasing the frequency of reporting to fans and other stakeholders may help to identify financial issues. Many clubs for example, are not required by law to disclose a cash flow statement as long as one is publicly available in the wider group structure for stakeholder consumption. This is not football-specific. Many football clubs apply the accounting principles of FRS 102 in the UK. Under FRS 102, if certain conditions are met and an entity elects to take advantage of the reduced disclosures for subsidiaries (and ultimate parents), it is possible for any subsidiary and any parent company to opt out of preparing a cash flow statement.
Club Sustainability
Club sustainability in the financial sense shall be measured by the Regulator based on financial forecasts, ensuring clubs have the necessary financial means to continue trading and be resilient to risks. The Regulator shall introduce a licencing system into the game, similar to that of UEFA. The Regulator will assess "Appropriate Resources" under its first Threshold Condition. Clubs will be expected to have sound financial practices, including multi-year forecasting, scenario planning and monitoring and reporting. At present, the Premier League and EFL have their own financial reporting requirements from clubs which include some of the above. For well-run clubs, these suggestions will have no or minimal impact since they will already occur. Our suggestion is that clubs maintain a certain minimal level of accounting and cash reserves to prevent crises from getting out of control for clubs.
Systemic Stability and Cultural Heritage
The Regulator would aim to promote systemic stability and prevent instability in the football pyramid, primarily relying on cash distributions throughout the pyramid. However, there is a risk of lower clubs gambling on success, so this would need to be restricted or controlled if funds were to flow down the pyramid. The cultural heritage of football would be regulated including selling and leasing back the stadium which could be driven by financial objectives. Changing names, club colours or the club badge, would not necessarily have a direct financial impact but would fall under the remit of the Regulator to provide some protection to fans. FFP rules that exist across the football pyramid, in the Premier League, EFL Championship, League One and Two are inconsistent. This is both in the rules and who governs them. The separation of the Premier League and EFL means two parties write their own rules and govern them, despite clubs continuously moving between the leagues, having to apply different rules upon transition. In our view, the FFP regulations should be consistent across the pyramid with the same set of rules to allow for few transitional requirements as a result of promotion or relegation.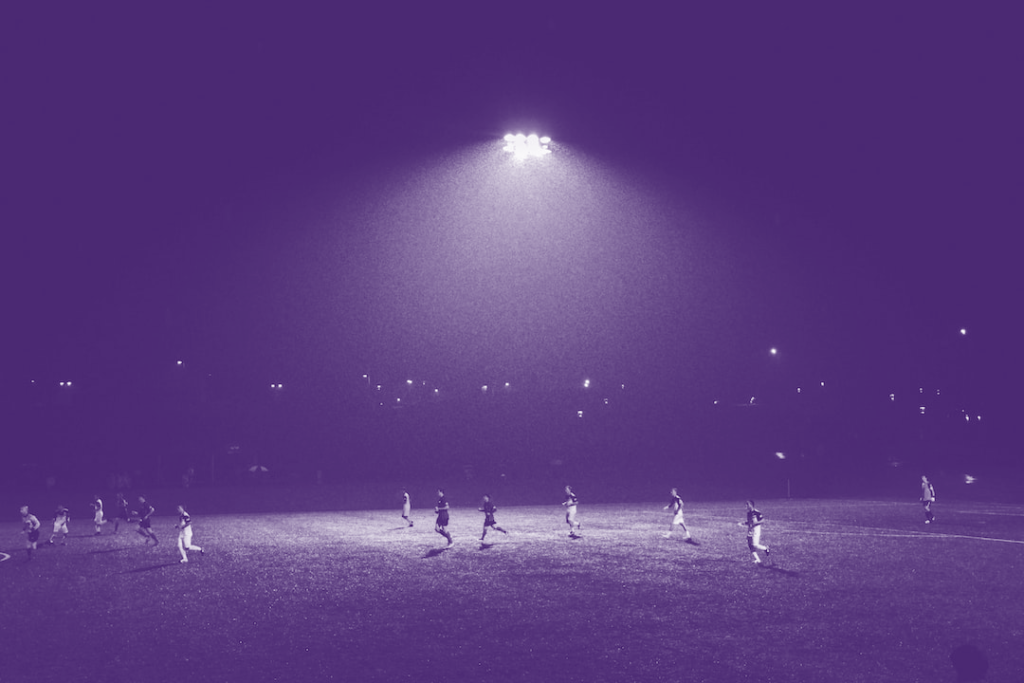 Image by Abigail Keenan from Unsplash
Secondary Purposes of the Regulator
Predictions suggest that without reform, the number of liquidation events may increase. Secondary purposes of the Regulator include domestic competition, international competitiveness, and investment. Allowing clubs to gain promotion with a risk of relegation would create dynamic competition, while the competitive advantage of English football clubs would attract investment from home and abroad. The Premier League, in particular, has been extremely successful in attracting investment for its clubs. The Regulator would be looking to maintain, if not improve this potential for future investment, as opposed to restrict it.
Investment and Competitive Balance
Investment in football generally leads to losses being made in an accounting sense, but UEFA and PL FFP rules presently require those losses or cash losses being underwritten. Historical loss-making positions leave clubs trapped in a retained loss position, leading to the extraction of value by other means, such as shareholder loans with interest or through capital gains upon sale. Any financial sustainability measures being put in place will need to be carefully considered so they do not have a knock-on impact to the competitive balance objectives of the current rules and regulations.
Suggested improvements
With or without the Regulator in place. It is clear that the UK Government expects changes to be made by the football industry. What changes could be implemented in advance of the Regulator being formed that would be in line with it's objectives to protect the game?
Improved disclosure – through a special status for football clubs – meaning more frequent financial reporting, additional notes or primary statements being included at club level or even FFP submissions
Central bodies acting as a treasury company – The Premier League already retains the right to withhold funds under certain circumstances. Why not go one step further and act as a treasury department for English football? Withholding all transfer fees payable from central funds and paying them net to clubs?
Creating consistent rules across the pyramid – at present, the rules in the Premier League, EFL Championship and in lower leagues are different. Why not create a consistent set of rules at their core to allow for an easier transition between leagues?
Restricting a club's ability to spend certain elements of their income
A pledge of cash from owners at acquisition to create a safety net fund for the industry
Maintaining a minimum level of reserves by which clubs are measured or put on high alert to authorities without putting the club at risk
Conclusion
There is always a difficult balancing act between sustaining clubs and competitive balance. The initial dual primary focus of sustainability and competitiveness has now changed. Policies put in place to sustain clubs could have a detrimental impact on competitive balance and vice versa. An independent Regulator for English football could help to address these issues by promoting sustainability, systemic stability, cultural heritage, domestic competition, international competitiveness, and investment.
A Regulator in English football now looks inevitable. It will be up to existing stakeholders including leagues and clubs to embrace the change and look to improve upon their current business practices to ensure compliance with the newly proposed Regulator ahead of, or time for its introduction which is likely to be in 2024 at the earliest. Do you think an independent Regulator for English football is the right approach?
If you want to learn more about our courses, feel free to get in touch. Our product is unique. Built on a set of experiences known only to us and we are excited to share it with you. If you enjoyed reading this, check out further journal posts and look out for more to come.